Coordination center of the city of Wolmirstedt for Ukraine aid
In close coordination with the district, the municipality of Wolmirstedt also offers support measures for the refugees from Ukraine who have already arrived and those who are still expected.
According to initial information from the district, several hundred refugees are to be expected in relation to the Börde district – Wolmirstedter Wohnungsbaugesellschaft mbH and AWG Wolmirstedt eG have already promised several apartments that can be moved into immediately and could serve as temporary living space. The necessary equipment is provided by the district of Börde and the DRK Kreisverband Börde e.V..
As a coordinator for the city of Wolmirstedt is Ms. Isabella Petereit at tel. No. 039201/64-766 or by e-mail at the following address ukrainehilfe@stadtwolmirstedt.de.
More information, links and email addresses will be posted on this website shortly.
The district Börde informs in detail about the Ukraine crisis and in this connection again and again arising questions on the homepage of the district on an information platform.
Ukraine news from Börde district
---
ДО УВАГИ УКРАЇНЦІВ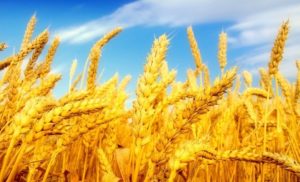 Церковна громада на чолі з пані Уте Копп запрошує Вас 09.03.2023 о 16:00 зустрітися з представникамиJobCenter та Муниципалітету м. Вольмірштедт.
Вони будуть раді відповісти на Ваші питання або надати потрібну Вам інформацію у неформальній атмосфері.
Буде присутній перекладач.
Місце зустрічі:
St. Catherine's Church, Kirchplatz 6, Wolmirstedt
---
More information about help
---
More information for refugees
---