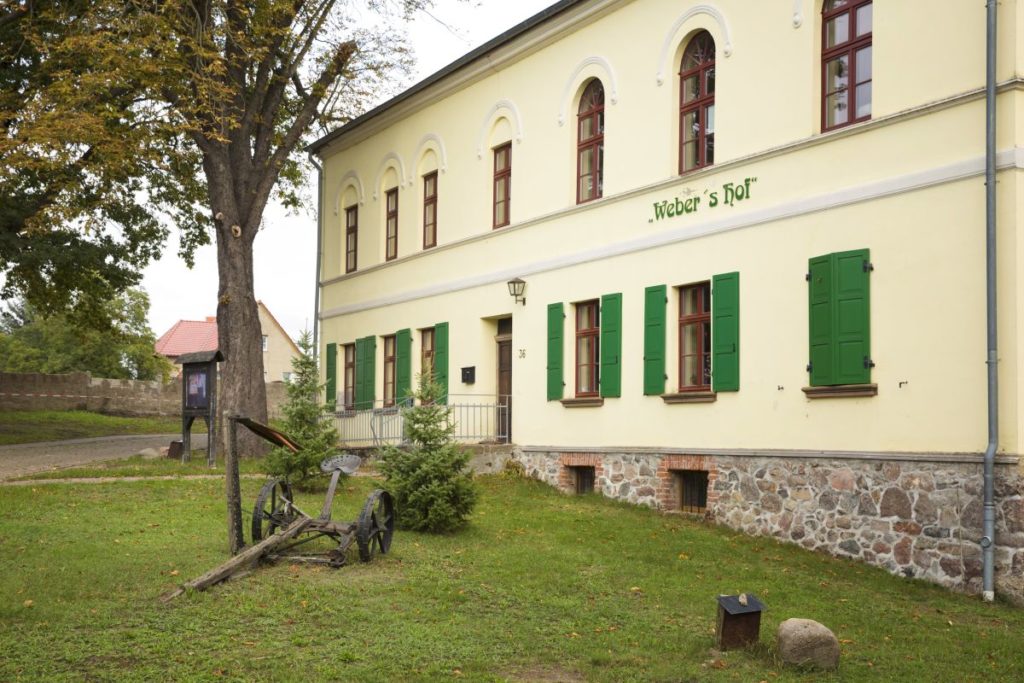 Local mayor
Rolf Knackmuß
Population development
1680 29 families
1890 504 inhabitants
2003 951 inhabitants
2014 921 inhabitants
2021 892 inhabitants
Farsleben is located north of Wolmirstedt and its landscape is characterized by the contrast between the Elbe lowlands in the east with its heavy arable soil and the barren sandy soil in the west. The oldest document in which Farsleben is undoubtedly mentioned dates back to 1197.
Worth seeing is the Farsleben church, which was built as a massive building as early as the 13th century and was heavily destroyed, especially during the Thirty Years' War. Only since 1750 it shows itself in its present appearance. An extensive renovation of the church interior was carried out as part of the village renewal at the beginning of the 21st century.
The four-sided farm "Weber's Hof" from the 19th century, located in the center of the village, was converted into the Rural Cultural and Event Center "Weber's Hof". The numerous events held there contribute to the cultural diversity in the village, as do the initiatives of the members of the Farsleben Volunteer Fire Department.
Medium-sized companies and commercial enterprises offer their services both in a small industrial park and in the town itself.
Many young families live in the new residential areas. In addition, apartments specially designed for seniors were built in the town center near the bowling alley.