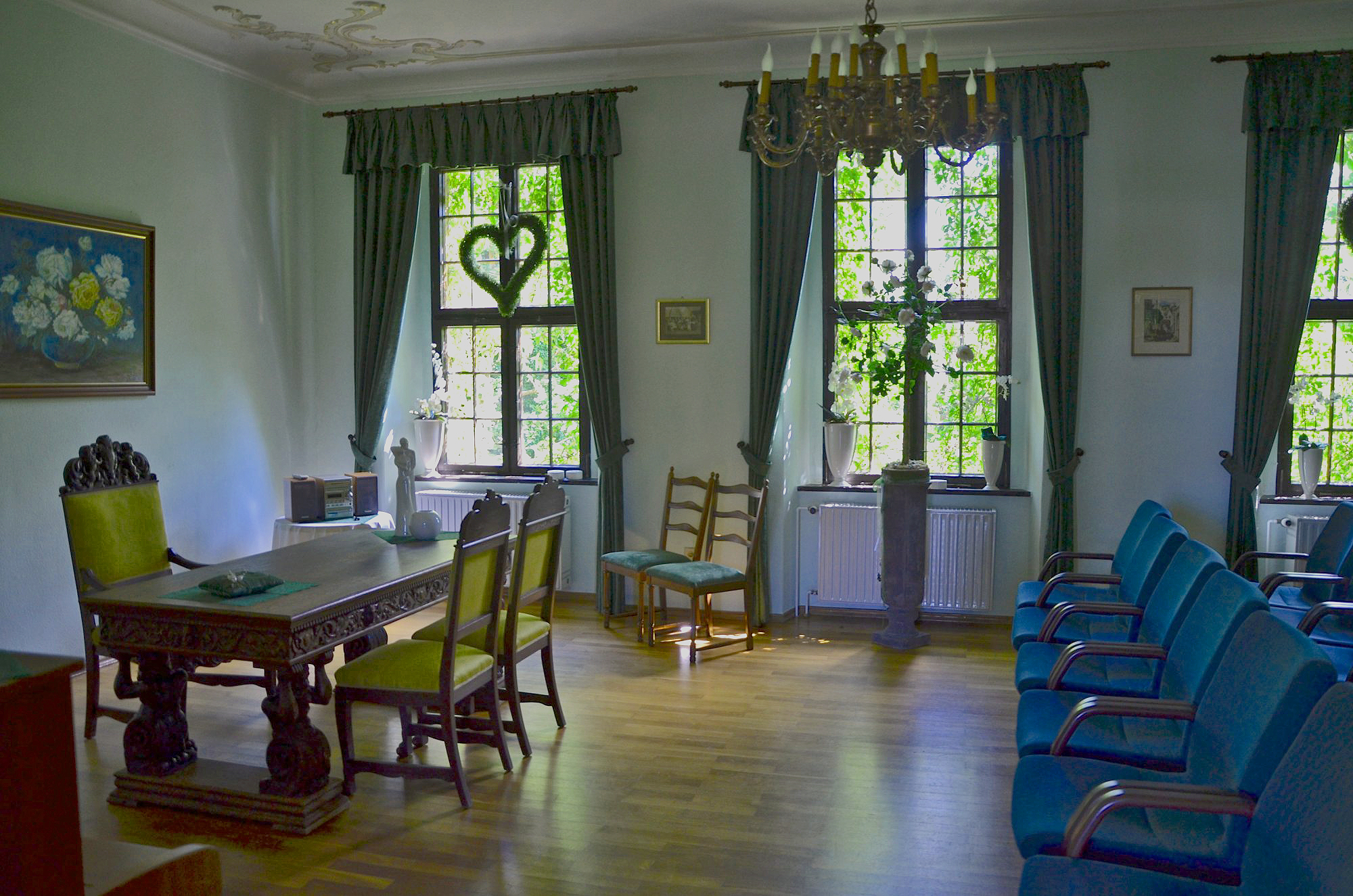 Fireplace room in the community center
In the burgher house from 1730 couples can experience and enjoy their wedding dream according to their own wishes and ideas in the stylishly furnished fireplace room. A generous staircase and a large foyer lead to the wedding room.
The foyer in the Bürgerhaus offers space to end the wedding ceremony with your guests over a glass of champagne.