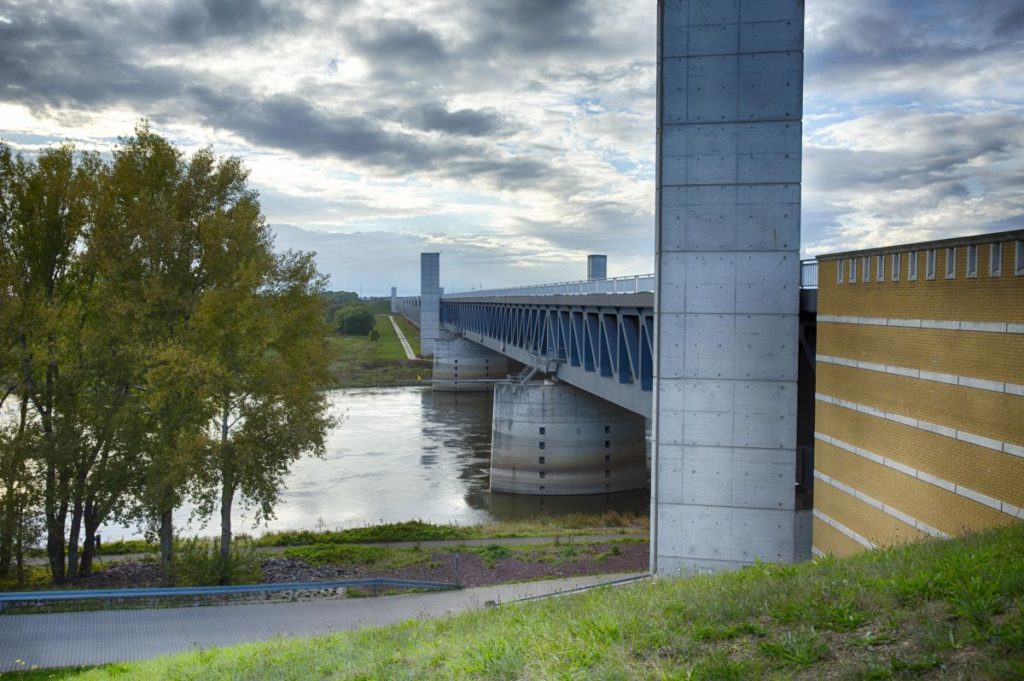 Local Mayor
Gerhild Schmidt
Population development
1680 25 families
1785 340 inhabitants
1971 888 inhabitants
2003 1345 inhabitants
2014 1312 inhabitants
2021 1242 inhabitants
Glindenberg, first mentioned in a document in 1212, is located in a scenic area. Nestled between the rivers Elbe and Ohre you can experience nature up close. Several listed buildings – mainly four-sided courtyards – give the village center its character. In recent years, the main streets have been thoroughly renovated and a residential area in an idyllic location has been created near the Elbe River. In September 2014, the opening of the new building of a day care center took place.
A special attraction in the immediate vicinity is the waterway junction. In October 2003, the canal bridge over the Elbe was inaugurated as a continuous waterway from the Ruhr area to Berlin.
As a technical monument, the Rothensee ship lift is definitely worth a visit.
Annual events organized by the local associations complete the cultural offer in the village.