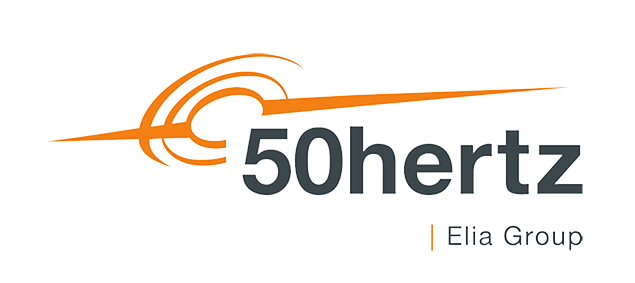 Information on the implementation of faunistic follow-up mapping for the SuedOstLink project in your community
A. Project
The SuedOstLink project is a planned extra-high voltage direct current (HVDC) transmission line. It connects the Wolmirstedt grid interconnection point near Magdeburg with the Isar grid interconnection point near Landshut. The developer for the northern part of the project is 50Hertz Transmission GmbH (hereinafter "50Hertz").
The SuedOstLink consists of two projects No. 5 and No. 5a named in the Federal Requirements Plan Act (BBPlG) of June 2, 2021. The A1 section of the SuedOstLink is located in Saxony-Anhalt. It begins at the Wolmirstedt grid interconnection point in the Börde district, runs west around Magdeburg and ends near Könnern in the Salzland district.
Since spring 2020, all sections of Project 5 have been in the formal approval process, the so-called planning approval. The applications to carry out the planning approval procedures for Project 5a were submitted to the Federal Network Agency between spring and summer 2021.
You can find an overview of the SuedOstLink project on our website at www.50hertz.com/suedostlink.
B. Mapping / special faunistic studies
50Hertz will carry out further follow-up mapping and supplementary special faunistic investigations in your community in the period from February 2023 to December 2023 as part of the preparation of documents for the plan approval procedure. Observations are made on the following species or species groups:
Breeding birds, large birds, birds of prey and owls, migratory and resting birds, bats, possibly beavers, otters, dormice, reptiles, amphibians, wood beetles possibly other insect species, land snails.
Depending on the species group, the study area is usually located in an area of approx. 500 meters on both sides of the area of intervention, which is determined by the course of the possible route incl. the route of the river. of small-scale alternatives. In the case of bird species sensitive to disturbance, the study area also extends beyond this, depending on the species.
In the course of this activity, employees travel by vehicle or on foot, which does not cause damage to corridors and paths. Construction machinery is not used in these measures.
The mapping work is carried out by Natur+Text GmbH.
C. Legal basis
The authorization to carry out the mapping / special faunistic investigations is derived from Section 44 Paragraph 1 Sentence 1 of the Energy Industry Act (EnWG). Owners, lessees and other beneficial owners are hereby notified in accordance with §§ 3 and 4 of the German Civil Code. § Section 44 (2) of the German Energy Industry Act (EnWG) will be informed about the mapping / special faunistic investigations by means of a local announcement.
D. Contact for your questions
We are at your disposal for your questions and messages. Please contact Mr. Axel Happe at T: +49 30 5150-3414 or e-mail: Axel.Happe@50hertz.com.