Information on the execution of preliminary investigations for the SuedOstLink project in Wolmirstedt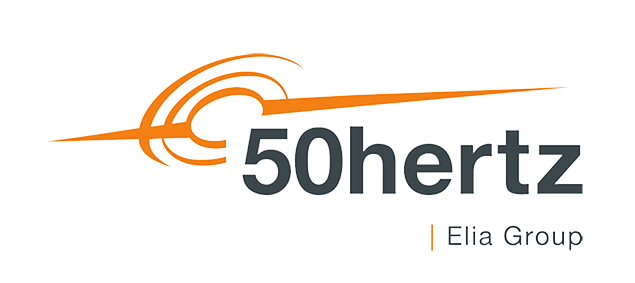 A. Project
The SuedOstLink project is a planned extra-high voltage direct current (HVDC) transmission line. It connects the Wolmirstedt grid interconnection point near Magdeburg with the Isar grid interconnection point near Landshut. The developer for the northern part of the project is 50Hertz Transmission GmbH (hereinafter "50Hertz").
The SuedOstLink consists of two projects No. 5 and No. 5a named in the Federal Requirements Plan Act (BBPlG) of June 2, 2021. The A1 section of the SouthEastLink runs for around 90 kilometers through Saxony-Anhalt, starting at Wolmirstedt in the Börde district and ending south of Könnern in the Salzland district.
Since 2021, both Project 5 and Project 5a with all sections in the project part of 50Hertz have been in the formal approval process, the so-called plan approval.
You can find an overview of the SuedOstLink project on our website at www.50hertz.com/suedostlink.
B. Preliminary examinations
As the developer for sections A1, A2 and B of the SuedOstLink project, 50Hertz must investigate the route of the line for preliminary investigations in the area of Wolmirstedt, city, as part of the approval process.
Surveying work
As part of the planning process, existing position and height surveys in the route area must be updated and, if necessary, re-surveyed and supplemented. For this purpose, measuring teams will be on site during the planned period, partially entering plots of land and carrying out necessary surveying work.
The measuring teams are usually on foot and park the measuring vehicles primarily in public areas.
No invasive impacts or damage to properties are expected as a result of this procedure.
Period
The measures are expected to start from 20.02.23 and end no later than 31.12.2023.
Commissioned companies
The surveying work is being carried out on behalf of 50Hertz, as well as by the contracted company TRIGIS GeoServices GmbH. We expressly reserve the right to make changes to the companies carrying out the work.
C. Legal basis
The authorization to carry out the preliminary investigations and mapping / special faunistic investigations is derived from Section 44 (1) Sentence 1 of the Energy Industry Act (EnWG). Owners, lessees and other beneficial owners are hereby notified in accordance with. § Section 44 (2) of the German Energy Industry Act (EnWG) is informed about the preliminary investigations and mapping / special faunistic investigations by means of a local announcement.
D. Contact person for your questions
We are at your disposal for your questions and messages. Please contact Mr. Axel Happe, T: +49 (0)30 5150-3414, e-mail: Axel.Happe@50hertz.com.
Appendix 1 List of parcels (preliminary investigation)
Period of preliminary studies 03.02.23 – 31.12.2023
| | | | |
| --- | --- | --- | --- |
| Community | District | Corridor | Parcel |
| Wolmirstedt, city | Wolmirstedt | 35 | 1, 2, 3, 4, 6, 8, 10, 13, 14, 120, 121, 124, 129, 133, 135, 139, 140, 141, 142, 143, 146, 147, 210, 211 |
| Wolmirstedt, city | Mose | 9 | 10, 26, 30, 31, 32, 40, 43, 44, 45, 48, 49, 59, 60, 62, 79 |
| Wolmirstedt, city | Mose | 7 | 88_10 |